StellaWake features: Wake up reasons
Computer keeps going to sleep - here's a fix for that
Wake reasons tab
Feature explanations
Sleep blocking
Computer usage statistics
Wake up reasons
Debug log You will rarely need to see the Wake Reasons tab. When and unexpected wake event happens - the PC aborts sleep without any apparent reason - you will probably want to know why it happened. Check this list of wake reasons to get closer to the answer. Originally this tab lists raw device names as wake up reasons. Raw device name: the device name given by Windows. It may or may not make much sense at first sight.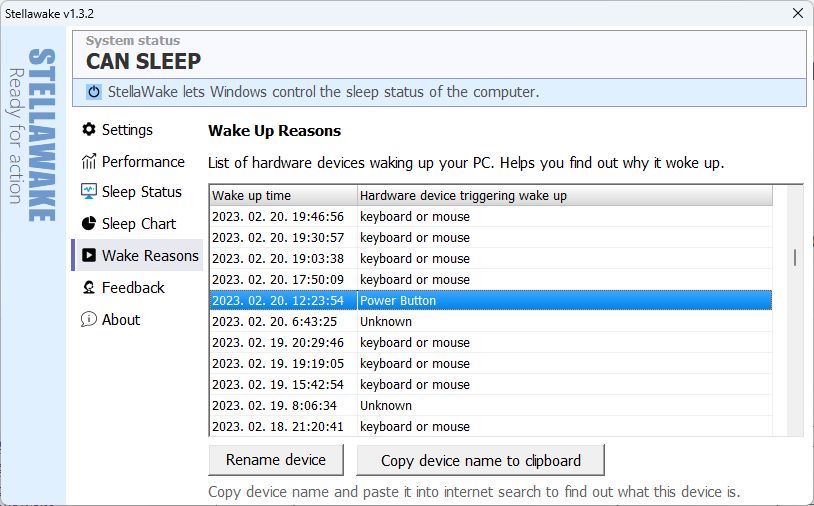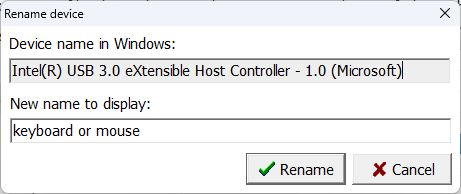 Some of the names will be obvious, but many won't. For example my keyboard is named Intel(R) USB 3.0 eXtensible Host Controller - 1.0 (Microsoft). Well, that is not very helpful... that's why you can rename devices in this tab to make it more readable. After a few renames you will see clearly. If a device name is unknown to you, copy and paste the name and search for it in the internet. Most of the unexpected wake events are connected to network tiggers, you will probably need to find your network device in Windows's Network and Sharing Center and disable any wake-on-lan events.